PRESERVING WITHOUT WASTING – Innovation and Sustainability at the Service of Food Protection and Preservation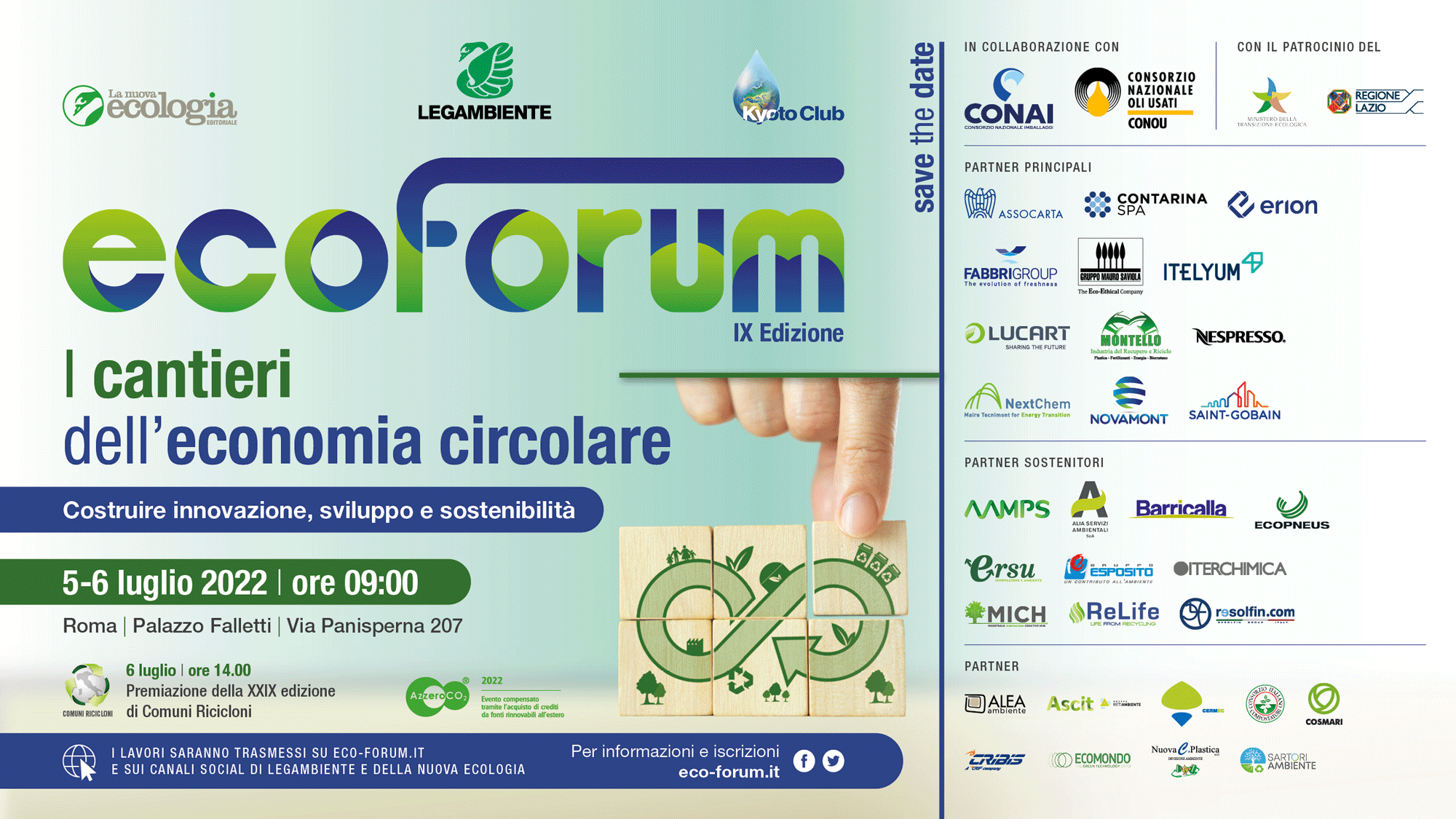 International leader in the production and sale of machines, films and software for fresh food packaging, Fabbri Group operates in all food sectors developing innovative, safe and competitive solutions specifically designed for the needs of industry, retailers and brand owners, characterised by respect for the environment, consumer protection and waste prevention.
In 2019, Fabbri Group became partner of Legambiente (the largest and most important environmental association in Italy). The partnership is still on-going today on the occasion of the 9th edition of Eco Forum (Rome, 5-6.07.2022), the National Conference on Circular Economy organised by Legambiente, La Nuova Ecologia and Kyoto Club, in collaboration with Conai and Conou, supported by Fabbri Group as Main Partner.
On 6 July in the morning, during the event, Stefano Mele (CEO of Fabbri Group), will talk about how to combine research and development, environmental sustainability and regulatory compliance in his speech "Innovation and the Value Chain in the Food Packaging Sector".
Mr. Mele will clarify sometimes underestimated aspects of the reference context and will illustrate those strategies, marketing policies and best practices that have enabled the Group to meet, at the same time, the demands for productivity and environmental compliance from consumers, client companies, politicians and institutions, also winning various awards both in Italy and abroad.
Click here and read the Programme of the event (Italian language)
Follow Stefano Mele's speech in streaming on the morning of 6 July from 10:10 a.m. (the time may be subject to change) on: